Welcome to Perfect Dental Care
Looking for a family dentist with expertise in everything from cosmetic dentistry to root canal treatment? Look no further than Perfect Dental Care.
Dental Services We Offer in Liverpool
Emergency Dentist
Accidents can happen at any time. Call us and book an appointment, we are happy to stay back for you for dental emergencies in Liverpool, Sydney.
Invisalign
You can straighten your teeth without having embarrassing wires, and for that treatment, there is no age limit. We are one of few dentists in Liverpool that provides Invisalign- worlds leading clear braces treatment. Call us to book a free initial consultation for Invisalign. Ask us about our special offers.
Zoom Teeth Whitening
Restore your most confident smile with our in-house zoom teeth whitening treatment.
Crowns and Bridges
Teeth can be chipped, broken or weakened due to tooth decay, trauma, age-related wear and tear, large filling, etc. Whether you need a crown for chipped teeth or a bridge to replace one or more missing teeth, we can help you to restore a functional and healthy teeth's in Liverpool, Sydney.
Preventative Dentistry
Regular visits for check-ups and cleaning are important steps to take in preventative dentistry. Make bi-annual bookings with our family dentist today.
Payment Plans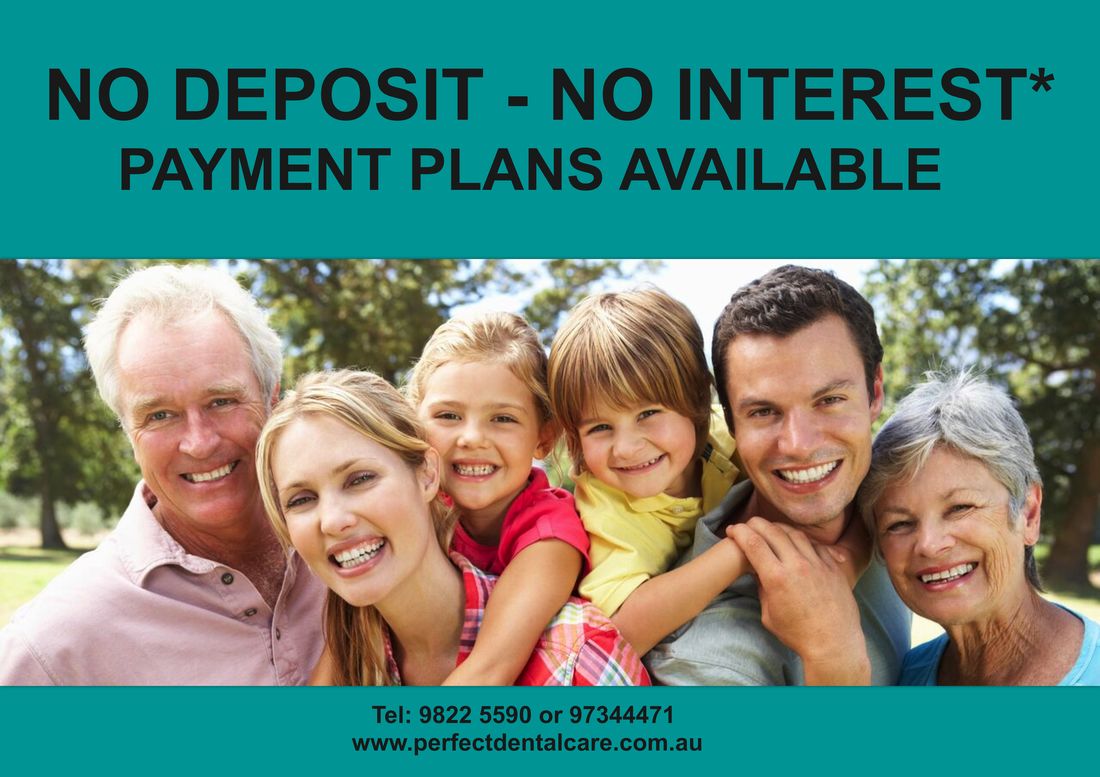 We offer Interest-Free dental payment plans for all of our patients.
Child dental Benefit Scheme
Attention Parents! Have you heard of the ? Child Dental Benefit Scheme?? Your child, aged 2 to 17 years, might be eligible for $1000 worth of dental treatment over a period of two years. Come into our office in Liverpool, Sydney to check your eligibility.
Book a free initial consultation with us today by filling out our online enquiry form or call us on 02 9822 5590.
Warning: Any surgical or invasive procedure carries risks. Before proceeding, you should seek a second opinion from an appropriately qualified health practitioner.